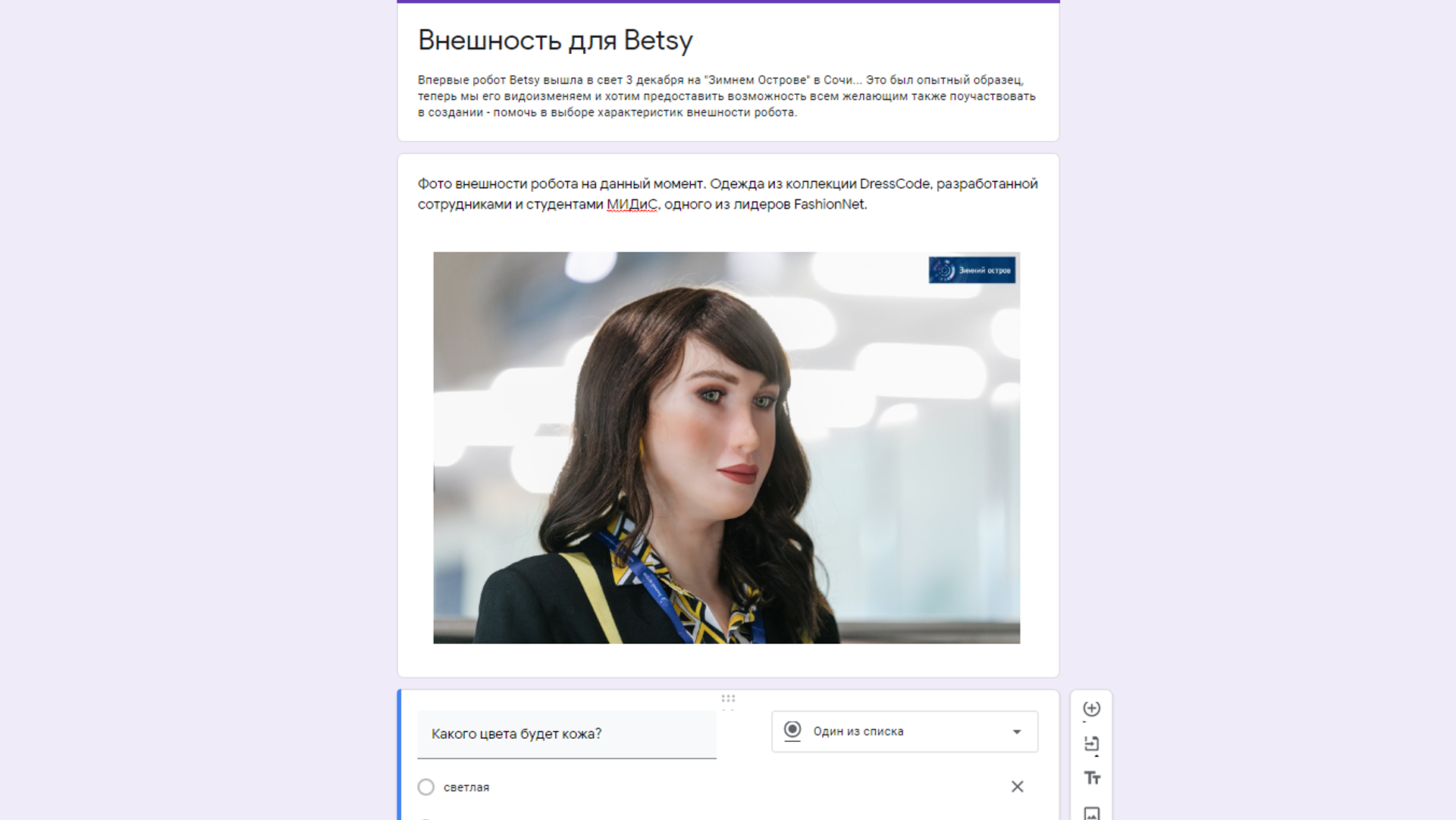 Betsy, which was shown at the "Winter Island" in Sochi, was the first prototype of our robots series "B", she worked out the planned program well and now we want to adjust the appearance and... declare a "people's vote".

Anyone can influence the choice of appearance for the robot, for this purpose in a special form you need to choose one of the options or add your own. 

Now on Betsy outfit from the collection "DressCode" is a corporate clothing for young office employees, designed by staff and students of Chelyabinsk International Institute of Design and Service, one of the leaders of FashionNet, with whom we will continue to cooperate, but we are ready to consider images from other stylists.  You can send suggestions to r.bogacheva@neurobotics.ru.
The makeup was done by Alena Solomatina who is master from the beauty studio CHUDO INSIDE, Zelenograd.

You can add to Betsy as a friend: Instagram - robotbetsy.